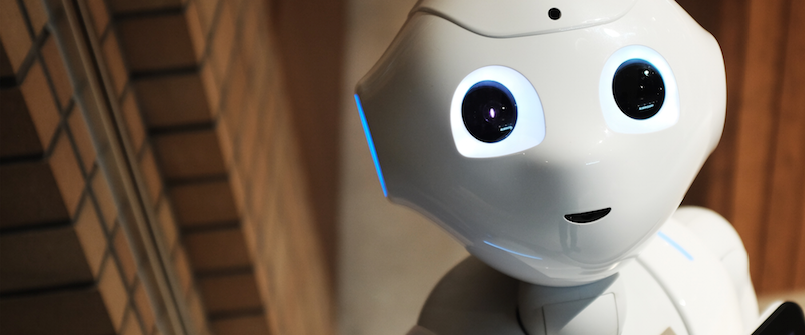 Home | News | How High-Tech Security Devices Make a Safer Home and Workplace
How high tech security devices make a safer home or workplace
High tech security devices are increasing popular for both homeowners and business owners. Find out more about them and how they could improve the security of your home or business.
High tech security devices are increasing popular for both homeowners and business owners. The recent technological revolution has provided unique opportunities in a number of different industries to improve products and services beyond what was previously thought possible. In particular, property security has been boosted by a number of invaluable developments to the products on offer.
This new security technology has made it increasingly hard for criminals to conduct their activity without raising the alarm and being caught. But what is it, and how does it work?
Want to know more about protecting your home or business? Talk to an expert.
1. Monitor who is coming and going from your property 
Modern access control systems are now more complex to evade than ever. They can be designed for commercial buildings or houses.
For workplaces, access control systems can grant access during certain hours, deny access during other periods, generate detailed reports, trace exact movement, and more. The systems that we install can even email you if somebody in the workforce leaves a door open on premises. Using these intelligent systems, you can be secure in the knowledge that everything is logged and monitored effectively.
The same principles apply for home security, making sure only authorised users like family or close friends have access to your property. It is one of the best examples of how high tech security devices can be used to keep your loved ones safe.
2. CCTV systems that can't be compromised or tampered with
Improved camera technology has ensured that criminals can no longer easily hide from being recognised by CCTV systems.
Pictures have become less grainy and cameras have become more flexible. Technological advances have allowed for cameras to be smaller—perfect for people who want to implement covert CCTV. However, in many cases home and business owners want their cameras to be a deterrent more than anything else. The make-up of cameras has adapted to ensure that they are difficult to vandalise.
Discover how wireless security cameras are powered.
3. Monitoring stations that link to your alarms so your property is always being watched over
With the developing technology across the board, and better all round cost-effectiveness, alarms are now often installed as part of a wider security system implementation.
Alarms work most effectively when combined with other security solutions. Detection systems have got much better in the last few years and are highly effective in monitoring the property's access points. Alarms can feed through to a 24/7 manned receiving centre, where the operator is able to contact the police without the intruders ever knowing they are on their way.
See how a smart alarm system could protect your property.
New security technology 2018
Technology continues to advance at a rapid rate and the wide range of high tech security products available to homeowners and business owners reflects this. We understand the benefits of security technology for our customers, which is how we are able to offer our customers a selection of suitable products, tailored to their unique location and concerns.
We offer the full range of security systems, including access control systems, wireless CCTV and monitored alarms. If you are looking for new home security technology or high tech security devices for your place of work, our team is on hand to offer a review of your requirements and make the recommendations that we think will benefit you the most. More than anything else, we're here to help.
To find out how high tech security devices could improve your security, contact us online today.