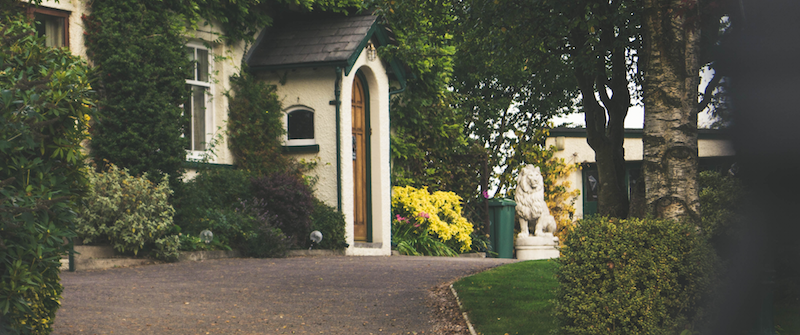 Home | News | How to Secure Your Listed Building or Heritage Property
How to Secure Your Listed Building or Heritage Property
Security doesn't have to be an eyesore, and modern technology is worth the investment. Find out how to secure your listed building or heritage property.
The Cotswolds is full of gorgeous period and heritage properties, be they homes, businesses or places of historical interest. Many of them are situated in remote locations, away from near neighbours who would otherwise keep a careful eye on things.
Sadly, many period and heritage properties also have outdated – or worse still, token – security systems. In criminal circles, these kinds of properties are renowned for providing rich opportunities with minimal effort.
Are you worried? Get in touch for expert advice tailored to your requirements.
Modern security solutions for traditional homes
One of the reasons security is so poor in many traditional buildings comes down to aesthetics. It's a common misconception that CCTV cameras and other security items will ruin the image of your traditional home.
As the owner of a listed or period property you are of course obliged to conform to a more stringent set of planning regulations than would apply to contemporary homes, so you are constrained by law. Still, it's very possible to install visible security measures which act as deterrents and are nonetheless harmonious with the aesthetics of your property and its setting.
Discover some of the latest hi-tech security solutions and how they could complement your home.
Wireless technology is an asset in period properties
In an era of reliable wireless technology, protecting your traditional property without damaging its fabric is simple. There's no need at all to have ugly wiring draped everywhere, and no reason to damage original features during the invasive process of hiding it.
Wireless technology also enables you to benefit from a belt-and-braces approach to security, because you'll still have a functioning security system even if your phone line is cut.
Remote monitoring and viewing from your smartphone, wherever you are
Another asset for properties in the countryside, and indeed in large buildings, is the ability for owners to check in with their security system by smartphone or tablet. This way you can reassure yourself that all is well, even when you're not able to visit in person.
It's even possible to automate many security functions and control them remotely: you can turn on the lights in the building, lock or unlock doors, arm and disarm the security system and view live video streams, all over a secure internet connection.
Find out more about smart alarm systems.
How to secure your listed property or heritage building: the basics
Of course, even the most sophisticated security system is a waste of space if you don't actually use it.
So make sure that your monitoring system and alarms are switched on and set to the correct mode at all times.
It's sensible not to inflame the desires of the opportunistic thief by leaving valuables on display when they would be better locked away.
Review the strength of your door and window locks. Nowadays it's possible to get some very heavy-duty locks installed which won't be incompatible with traditional sensibilities, and this is one of the surest ways to protect your property.
Finally, make sure you set up an alert option on your alarm system so that the police and your security company are automatically informed whenever there's an attempt at burglary.
Modern security is a must-have for your traditional home, especially if you're in the countryside. Discreetly styled monitoring equipment and wireless technology make it possible to be secure and keep the period aesthetic intact. And you won't fall foul of planning legislation, either.
For more information about how to secure your listed property or heritage building, call 01608 641670 or contact us online.