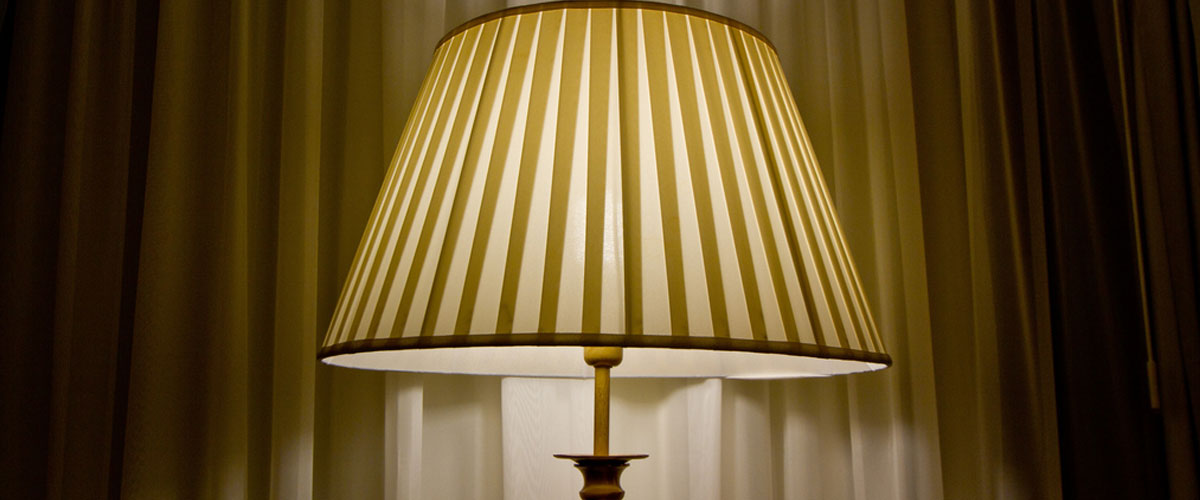 Home | News | Security In Winter: The Key Advice
Security In Winter: The Key Advice
With summer officially at an end and the autumn equinox threatening us with falling leaves and the inclusion of a warm jacket on the morning commute, the longer nights leave ample opportunity for burglars to prey on vulnerable homes.
Taking some of these key pieces of advice will leave your property less of an easy target for opportunist thieves and ensure you, your family and your possessions stay safe over the coming winter months.
Lighting
The shortening of daylight hours provides more cover for those looking to break-in to your house, with increasingly earlier sunsets allowing for better cover and protection. An easy way to target burglars using this method of concealment is to employ exterior lighting, timed to come on between sunset and dawn.
Using a low wattage bulb will ensure your electricity bills aren't impacted too much whilst providing added protection for potentially permeable doors and windows. Using a timer system for electrical appliances such as front-room lights, televisions and radios are also an easy way to give the appearance of a lived-in house.
It might be worth considering utilising this method if you're planning on going away for an extended period of time or you often arrive home well after dark; the perceived presence of the homeowner will more than likely dissuade the burglar from attempting a risky robbery. However, do be careful not to leave potentially valuable items in direct view of a burglar.
Advertising your household contents might be enough for an opportunist to try their luck with any exterior entrances, especially if the house appears deserted.
Alarms
Further to this, attaching a good-quality alarm to the front of your house is a sure-fire way to perturb burglars. If they are experienced criminals then a fake alarm will be easy to spot, so it's definitely worth investing a little money to ensure our valuables stay safe.
If you hear alarms going off down your street, particularly during night hours or if you know your neighbours are away, don't hesitate to investigate what might be causing it. Participating in a neighbourhood watch scheme – or just being vigilant and alert to the properties around you – will dramatically reduce the risk of break-ins close to you.
The relative privacy of rear windows and doors mean that many burglaries occur through such entrances. Good quality window and door locks, in plain sight, will advertise the security of the back of your home and make it less likely for a burglar to attempt a break-in.
After all, the sound of smashing glass is much more likely to attract unwanted attention from neighbours. If your rear locks are not as high quality, decreasing the amount of options in your garden for a burglar to utilise is another preventative measure.
Outdoor Furniture
Garden tables and chairs left outside over the winter months provide a platform for potential criminals to enter upper storey windows; discarded garden tools could be used to crack glass. Surrounding your garden with prickly bushes, high fences and trellis – particularly over side gates – will also automatically make your garden less easily accessible for anyone looking for an easy way in.
A key element of home security is not being lax about the simple things which are often taken for granted. A wooden shed or large garage in plain sight will not automatically deter a thief if it is full of expensive items, so installing strong padlocks on external buildings will make it much less likely for articles such as ladders, mowers and bicycles to be stolen.
Using a permanent marker to writer your postcode on such possessions is also wise, as if sold on the items will be much more traceable.
Entrances
At the front of your property, ensure entrance gates are kept closed to give off the impression that home security is of high priority for your household. Installing two locks on your front door, such as a deadlock alongside a cylinder lock, indicates vigilance and is much less easily picked.
If you own a pet, do not automatically assume the burglar alarm cannot be turned on. Too often houses are picked on because of the presence of a cat flap, which weakens the door, or a 'Beware of the Dog' sign. Far from dissuading burglars, this indication of a pet can often suggest that burgling the property may be easier than assumed.
If you are still unsure or wary about how best to protect your home, many local constabularies employ a specific 'Crime Reduction Officer' who may be able to advise you on how to outsmart a burglar.
Home security should be a matter of priority during the coming winter months, as often the psychological trauma of the event can far outweigh the loss of material possessions. Keep your home, your family and your neighbours safe; practise good home security.