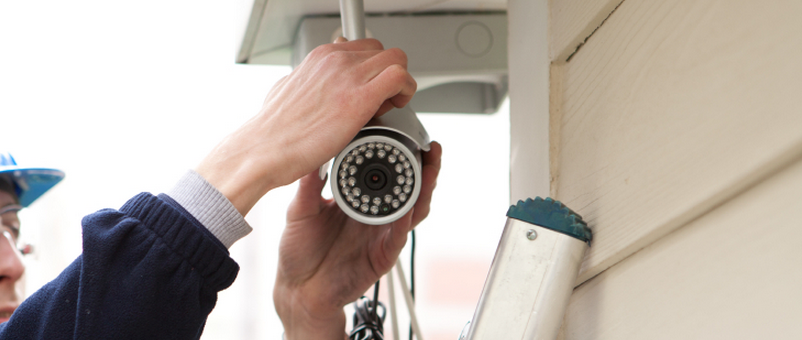 Home | News | For A Secure Home and Secure Business
For A Secure Home and Secure Business
Security has become a mainstream word because security services help homeowners and businesses protect their property and other assets.  Today's security systems are technology-rich and protect the occupants from break-ins and other disasters like fire or vandalism. If you have never had a security system, you might be surprised about the peace of mind you would enjoy with today's safety systems.
But, all the technology in the world will serve no purpose if the provider does not have professionally trained installers. The UK is fortunate to have security companies that conform with National Security Inspectorate protocols and trained installation teams that follow these standards.  The Inspectorate not only sets standards for installation and programming but they also have definite standards for the installation technologists.
More Than A Burglar Alarm
For businesses and homes that do not have security systems, you are adding risk that can be eliminated. And, security systems do much more than sound an alarm and trigger a response from police. They also warn about fire or mechanical failures in the home or prowlers who do not break in but who have no business on your property. Today's security systems can incorporate both video and audio tools to help property owners oversee the property from afar.
One popular security option today allows the homeowner to turn on a series of hidden cameras. When any interruption occurs, an image is sent to the property owner's Smart Phone. The owner can then decide if a call is necessary.
The standard security system is usually designed and priced by a customer representative who meets the client, tours the property and listens to the client's concerns.  The rep may make some suggestions for other equipment. In any case, before the rep leaves the property owner will know exactly what system they will receive, its cost and the warranty terms.
Security systems are like most technology based products.  They require occasional preventive servicing. The homeowners should enquire about service contracts and what is covered and what is not covered.
To Feel Safe Is To Feel Good
In the UK, the best firms insist upon installers and installation practices that are National Security Inspectorate Gold approved. This means the installers have been checked for any criminal record as well as trained for proper installation techniques. We adhere to UK best practices and take pride in our NSI Gold accreditation. If you'd like to enquire about the security systems available for your home or business, please get in touch!