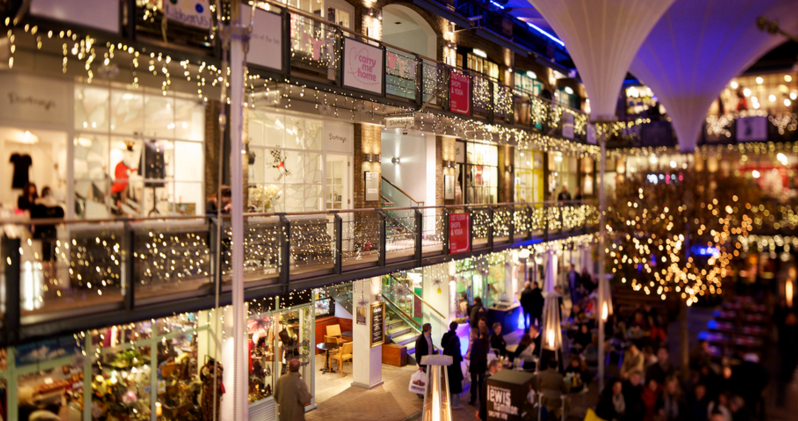 Home | News | Festive Spotlight: Improving Your Shop Security
Protecting your shop during the festive period
Gov.uk notes that between 2012 and 2014, "the number of thefts in the wholesale and retail sector has fallen by around a third, from 15,836 to 10,319 incidents per 1,000 premises".  Despite this, crime remains an ever-present threat for business owners throughout the country, in particular over the festive period.
Christmas is well known for being a chaotic time when high streets are bustling with people from early in the morning until late at night. It's no surprise that with increased footfall comes increased crime rates. If you're a shopkeeper, this can be especially daunting; the last thing you want at this time of the year is to get burgled and lose revenue. The good news is that there are lots of things you can do to reduce the risk of burglary.
From proper risk assessment to security measures, here are some of the best ways of improving your shop security during the busiest time of year.
Risk assessment
It is best practice to carry out a risk assessment in good time for Christmas, in order to stay ahead of the game. This improves your awareness of vulnerable points throughout your premises. It also enables you to consider these vulnerabilities critically, so you can think about how best to protect them.
This is also a good time to get in touch with a crime prevention officer at your local council or police station, and find out about the different types of crime happening in the area so you have the right information to protect yourself.
Action point: Come up with a plan of what security measures are going to be most effective for your type of business in the area that you trade.
Staff
It can be tempting to hire quickly in the run up to Christmas, in order to manage staff levels and ensure appropriate staff cover for peak trade. This is not the time to cut corners, however. Depending on your particular recruitment habit, we don't advise you employ anyone without proper references and a clear employment history.
Be careful when granting access to security codes and keys. Ensure your employees are trustworthy before you grant them full access. At the end of each trading day, cash up carefully and check out any discrepancies with the till.
Train your staff in good time before the Christmas rush, so they're on the lookout for suspicious behaviour.
Give out information as a group to establish a team effort in avoiding or reporting crime.
Often the presence of store representatives can deter thieves. Make sure there are procedures in place to keep as many staff on the shop floor as possible.
Action point: Create a clear theft policy, outlining what your staff should do in the event of theft or burglary, and incorporate this into your team's basic training.
Monitor your premises
Your shop is most vulnerable when there's no staff on the premises, so make sure it's secure at all times of the day and night. There are a number of affordable ways you can realistically achieve this.
A building is only as secure as its access points. Shutters and grills will add more protection to these areas, helping to protect your property against unauthorised access.
Install CCTV to deter opportunistic crime and maintain a video record of anyone trying to enter the building.
Get a high quality alarm system so that if the worst happens, the police can be notified in an instant, improving response rates and making criminal action less inviting.
You could even put signs up warning that the building is under surveillance and is alarmed as a further deterrent.
Action point: At Broadsword Security we offer a wide range of security product designed to increase the protection of your premises.
With careful planning and some good systems in place, there's much less chance of your shop being at risk during the festive period. By keeping it secure and making it known that you're using security measures, you can deter both preplanned and opportunistic crime, for a secure, profitable Christmas.
To talk to our friendly team about how we can help secure your shop against crime this Christmas, call Broadsword Security on 01608 641670 or contact us here.