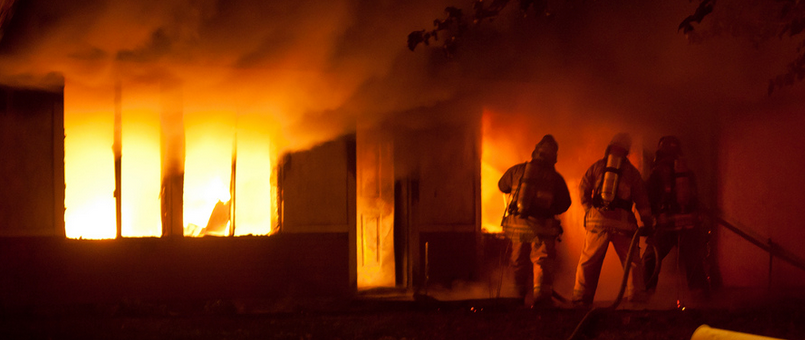 Home | News | Fire Safety: Do you need a dedicated system?
Fire Safety: Do you need a dedicated system?
Under normal circumstances fires are not a common occurrence. They happen once in a long while and always happen to other people. This holds true until that unfortunate day when you turn out to be the "other people." While all necessary precautions must be taken to avoid the risk of fire, additional measures need to be put in place so as to respond to any incidents of fire in your building. Installing a dedicated fire system is one of the measures that you can take to ensure you keep your home or office safe from fire. However, unlike an ordinary fire system, dedicated fire systems cost more and require greater attention and maintenance.
The additional cost and greater complication of having a dedicated fire system often brings up the question; is it really needed? To answer this, we must first look at the capabilities of the dedicated system as compared to simply fitting a fire detector or some other device that is similar to that.
Dedicated Fire Security
A dedicated fire system will in most cases involve alarm monitoring from a secure receiving centre that keeps an eye on your system day and night. Further, it may also have an automated fire fighting response system such as overhead fire sprinklers. These systems and precautions make a dedicated fire system very important for businesses as well as homes that are intent on keeping their premises safe from fire.
The small additional charge that one has to pay for a dedicated fire system is insignificant when compared to the peace of mind and guaranteed timely response that you are assured of when a fire is detected. Regular testing and maintenance are other important aspects of a dedicated system. With a dedicated fire system, you get premium services while paying standard rates.
While there are many companies offering dedicated fire systems, it is important to ensure that you contract the services of a reputable and well established provider. This will ensure that you get the quality services and exceptional standards that you expect.